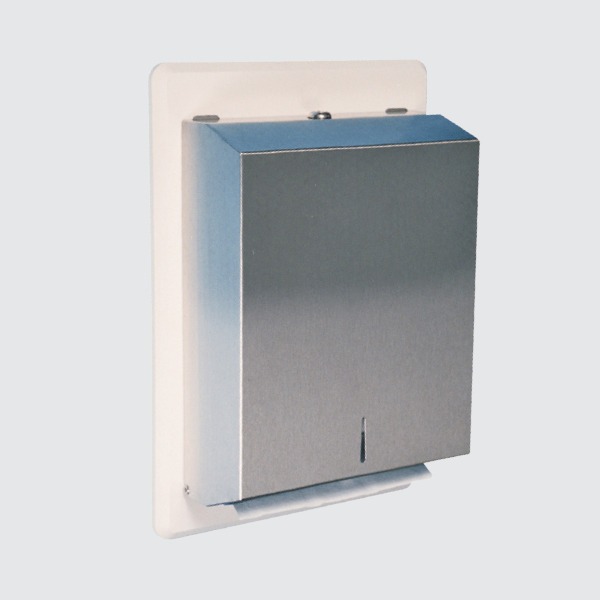 K511 Paper Towel Dispenser
The durable, high quality K511 lockable stainless steel paper towel dispenser has a stock level indicator window. Suitable for C-fold / multi-fold paper towels. Mounted to a high quality moulded polycarbonate K09CW mounting plate (included).
Benefits
The hygiene-friendly polished satin steel surface of this K511 paper towel dispenser is easy to clean. The built-in lock prevents unauthorised access to the storage compartment, whilst its mounting to a 100% fail-safe K09CW backing plate means that it will come away from the wall when subjected to an unusual loading. Suitable for both C-fold and multi-fold paper towels.