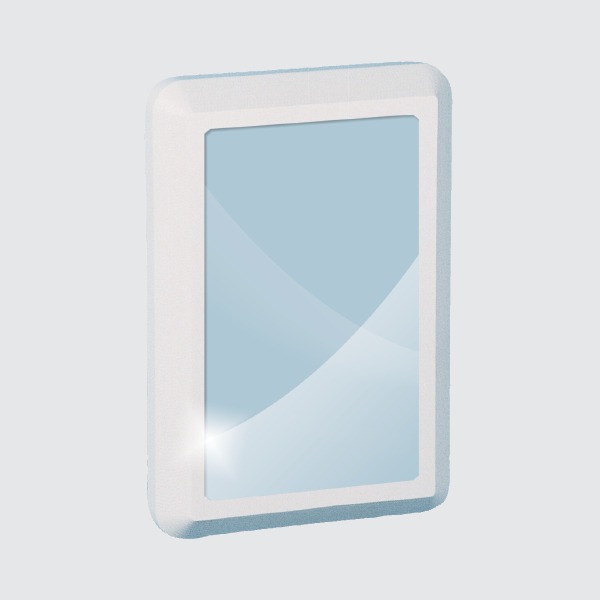 K515 Polycarbonate Mirror
The K515 anti-ligature polycarbonate mirror is designed to be virtually indestructible. Having the same dimensions as a K09CW mounting plate and incorporating 2 magnetic fixing points (included).
Benefits
The K515 rigid polycarbonate mirror, is hygiene-friendly, being easy to clean, and offers peace of mind from a non-breakable construction. Rebated into a K09CW backing plate, and complete with hidden magnetic brackets, it will consistently part from its brackets under excessive load time after time.