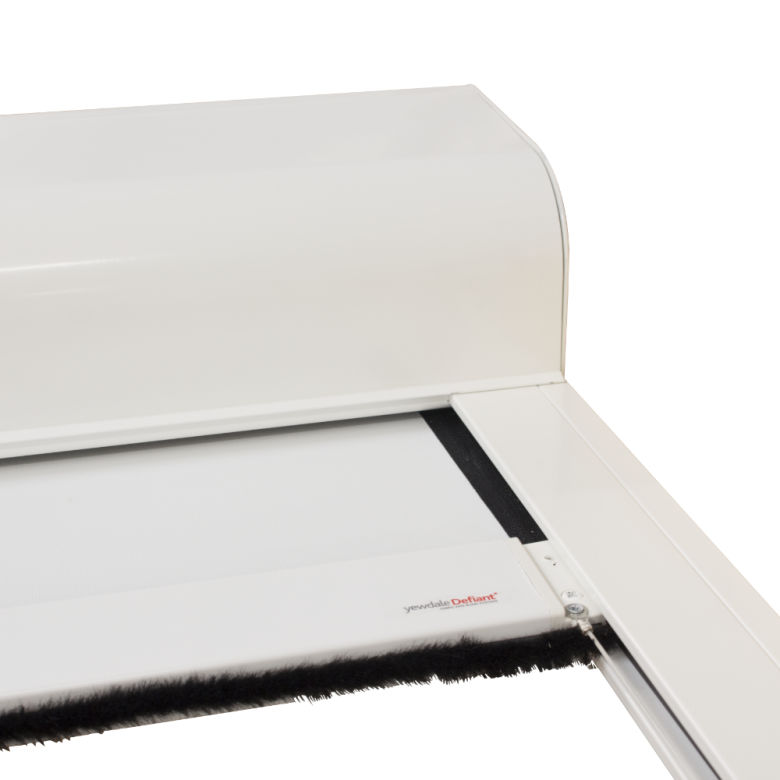 C57T Overhead Electric
PART NO C57T
The C57T overhead electric cassetted blind comes with a 230v AC Tubular Motor as standard. At the touch of a button from the remote switch (sold separately), the blind can open and close, shading ceiling windows with ease. This blind is quietly drawn across the window by tensioned spring units.
Fabric is neatly held in place and remains taut by the side channels. The powder-coated aluminium headbox provides a discreet and stylish solution for overhead shading. The C57T can be made to a maximum size of 3m X 3m. We recommend the SkyShelf for optimum installation within a recess.
Benefits
The C57T provides absolute control over the blind at the touch of a button due to the single channel hand held transmitter, making this blind easy to operate in otherwise difficult areas. The discreet and slim powder coated aluminium headbox allows the blind to blend in with the interior design of the room whilst providing the shading solution required. This blind is bracket less which eliminates room for light seepage and is simpler to install in comparison to other overhead blinds.