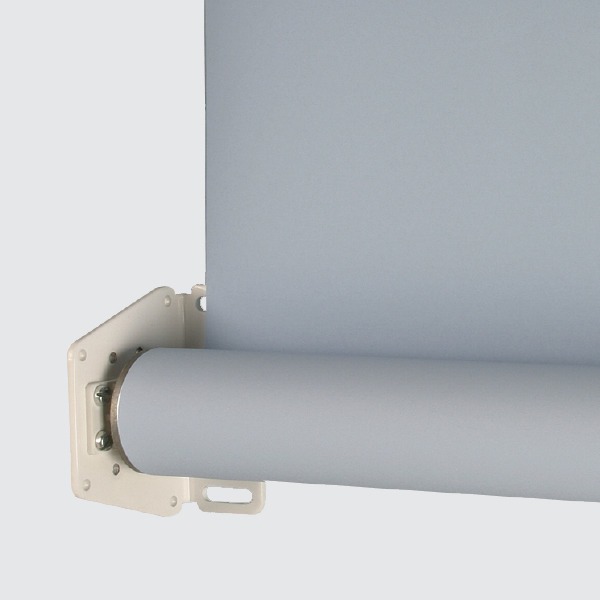 R56 Overhead Crank
PART NO R56
This R56 overhead roller blind system is supplied with crank operation. White aluminium brackets allow for top or face fixing with 50mm and 57mm grooved aluminium barrels. The fabric is mounted onto a sprung 57mm aluminium barrel whilst at the other end it is fitted to a white Tear Drop aluminium bottom bar, attached to two draw tapes. These tapes are attached between flanged guides to the 50mm drive barrel, operated by 1:4 gear control mechanism and crank handle.
Benefits
Strength and simplicity make the 100 track system the first choice for a full number of divider / screen applications.
The maintenance-free, premium quality track system has an attractive, all-enclosed, flat top aluminium profile requires no additional expensive inserts, offering you more for less.
A reliable partner for the long-term duration, it is able to span 3.0 metres between hangers, keeping both sight lines clear and installation costs down. In a similar fashion, curtain removal points are provided as standard on every track for added convenience when replacing curtains.
The self-lubricating roller runner hooks are quickly loaded into the track through this point of access, making the process a pleasurable experience. Complies fully with the requirements of HTM66.