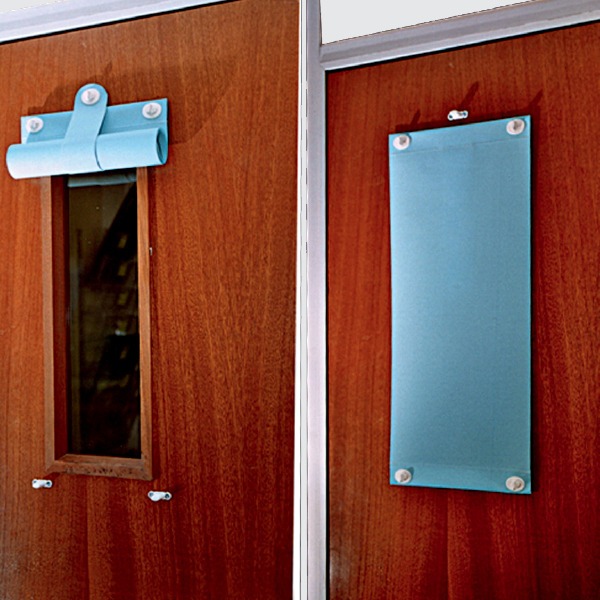 VPF Vision Panel Flap
The vision panel flap comes with a turn-button control as standard. White plastic turn-buttons are fitted on each corner and secures the fabric privacy screen in place when in use. The fabric has stitched hems on the top and bottom, and has a central turn-button at top which retains when not in use.
Benefits
The Vision Panel Flaps offer a discreet screen on doors or windows without the need of mechanisms - especially important where there are space restrictions. These are seen as infection control friendly as they can be easily removed and replaced for cleaning purposes. Light seepage is kept to a minimum due to the closeness of fabric to the glass.