Cellular Tensioned Blinds

Our cellular tensioned blinds are designed to create a comfortable indoor space while also providing insulating properties to the room. These blinds are both stylish and economic and come in a wide variety of colours and finishes.
These cellular blinds are ideal for regulating the light coming into the room while also controlling glare. They prevent excess light from entering the space and are easily operated with a child friendly system. You simply push and pull these tensioned blinds into position manually.
The cellular structure carry excellent insulating properties using a honeycomb design, where the air is trappped within the cells when the blind is drawn to a closed position.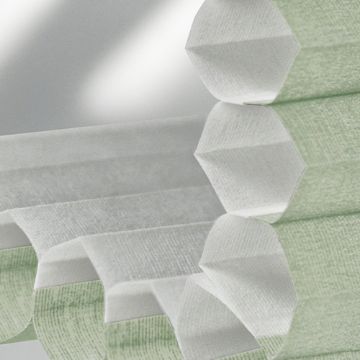 Features & Benefits of Cellular Tensioned Blinds
Ideal for conservatories and sun rooms in a perfect fit system.
A wide variety of colours and headrail finishes.
Energy efficient fabrics that will save you money and create climate control.
A unique honeycomb design creates a thermal barrier between the window and the room, creating additional insulation.