We are proud to produce the highest quality Roman Blinds kits to our customers. All our kits are manufactured and dispatched from our main production facility in Shannon, Co. Clare.
Our award winning Roman Blind Kits are the best on the Irish market. All our Roman Blind Kits come as standard with the complete Roman Headrail, easy lock spools, fibre rods for use in Roman Blind Make Up. Satin Nickel Chain sidewinders as standard, a choice of spring loaded or swivel brackets. All sets include velco and pocket tape to be used for your end product.
We offer the complete Roman Blind kit in both White and Black headrail finish with a range of operating mechanisms and chain options. With sizes available from 285mm all the way up to 5800mm.
All our Roman Blind Kits are made to measure with a fast service to ensure you can complete your orders in a timely manner, without delay.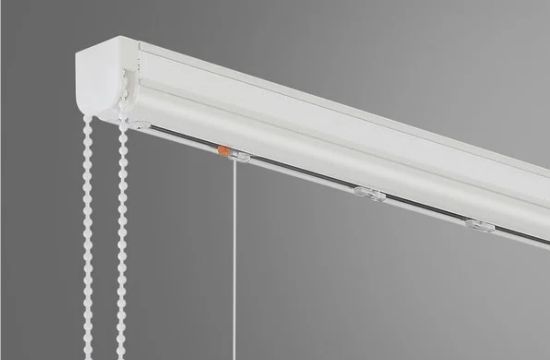 Roman Blind Kit Specifications
Brackets: Spring Loaded/Universal - Please Specify

Rods: 4mm Fibre Rods

Chain Colour: Satin Nickel (Standard)

Child Safety: Complete with Every Kit

Maximum Drop 3 meters

Maximum Weight 1:1 - 6Kg / 1:4 - 7.5Kg

Minimum Width 285mm

Maximum Width 5800mm
Roman Blind Kit Motorisation
From chain operated to WireFree and Mains Powered, our Roman Blind Kits can be adapted to become completely motorised, giving your customer the luxury of operating their Roman Blind at the touch of a button.
 We recommend the following guidelines and accessories to give you the complete finished product.
Minimum Width 500mm

Maximum Drop of 3 meters

Max Recommended Weight of 4.5kg (0.8Nm Tilt & Lift)

Tilt & Lift RTS Motor

Li-Ion Battery Pack / LED Driver

V2 Li-Ion Charger (Where applicable)

Li-Ion Solar Panel (Optional)

Remote/Switch/HUB

5 Year Warranty on Somfy Motor

/ 3 Year Warranty on Roman Kit
Battery Operated Roman Kit
Our standard Battery Operated Romans work with the same components as the Chain Operated system with the added benefit of WireFree technology. Using the Somfy Tilt & Lift 25 RTS Central motor, discreetly hidden within the roman headrail. Powered by a stand alone Lithium-Ion battery pack, which sits neatly behind the finished product. These kits can be operated using a range of Somfy controls and devices.
We are happy to be able to offer a Mains Wired system within the standard Roman Kit. Using the small Constant Voltage Driver with a Max power of 15W. This device is connected via cable to the hidden Somfy Tilt & Lift 25 RTS Central motor and wired directly to the mains of the home; removing any requirement for charging in the future. Once again, these kits are operated by the full Somfy control range which can be viewed here.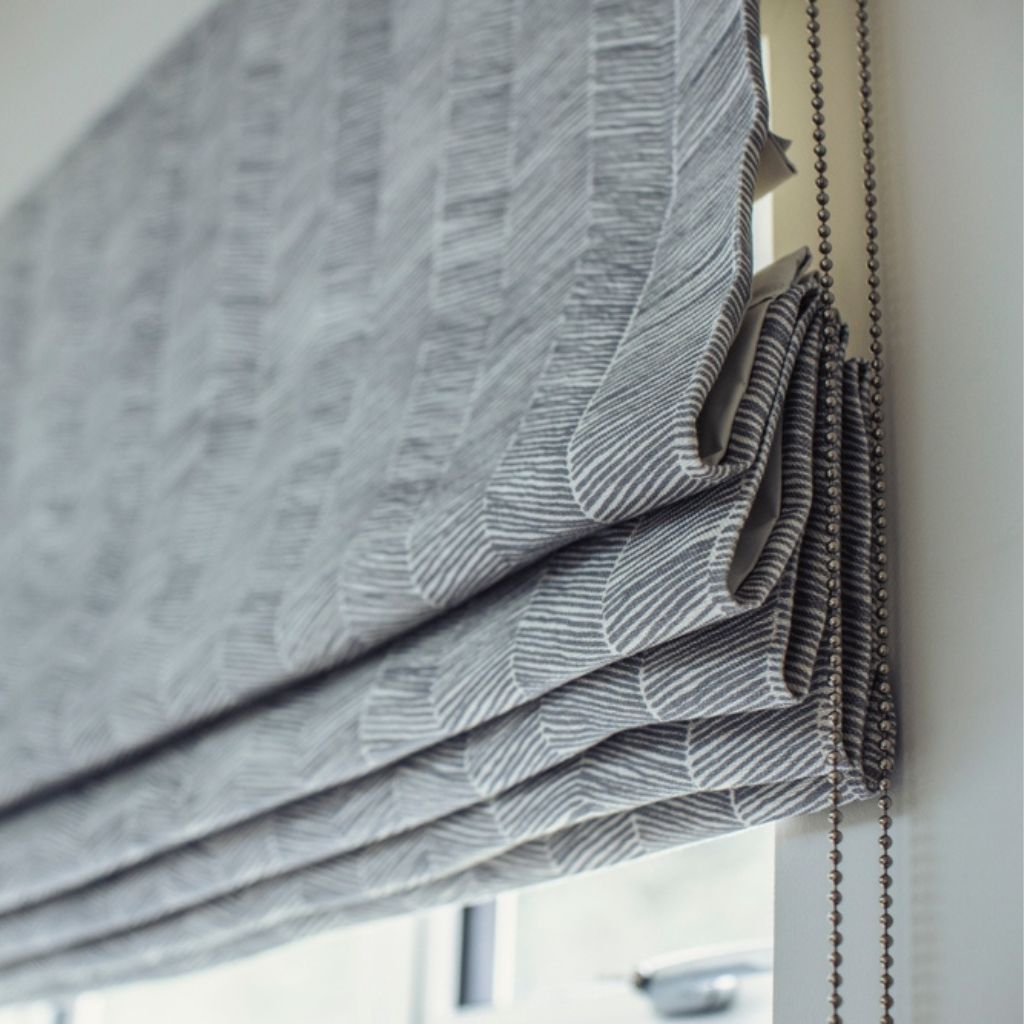 Roman Blind Make Up Service